wild daheim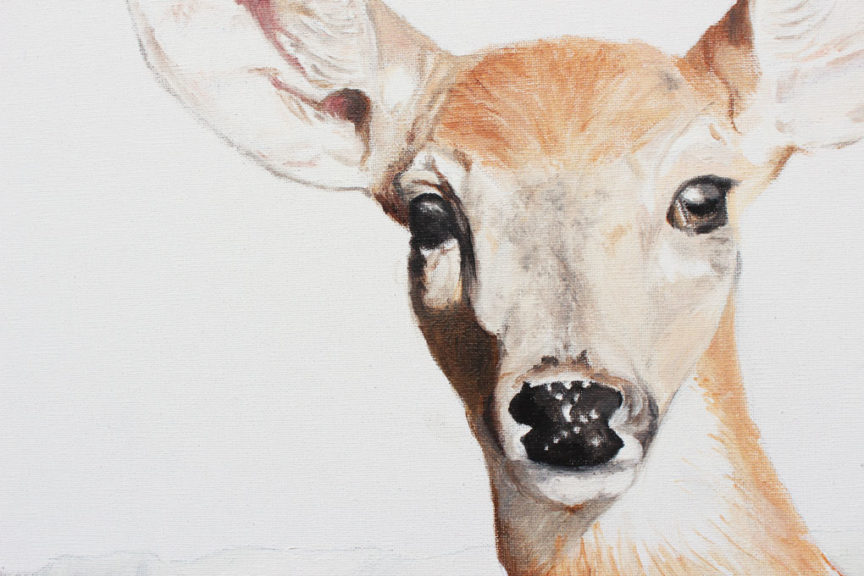 This painting was inspired by both Winterreise, Elfriede Jelinek's play and Franz Schubert / Wilhelm Müller's song cycle, while working on a theatrical project.
Winterreise by Schubert / Müller is one of the most famous romantic song cycle: free of a proper storyline, it collects memories and impressions of a man carrying his love failure into an aimless wandering through a winter landscape. Elfriede Jelinek's elaboration of it led to the most autobiographical play of this austrian author, where the wandering of the lyrical ego, lost in itself, occurs in the very little room of its own mind.
This painting acts for me like a collage, collecting fragments from those two journeys and some of my own. In some way, you could say that the doe and the crow are the two transfigurated artists as guests lost in my bedroom. On my vimeo profile you can also find some short clips with other fragments of my work on Winterreise.
Oil on canvas, 120 x 80 cm, 2015