Odysseiai, f.pl. (a lockdown-born-umbrella-project)
Reopening the blog after quite a long time, this is a (attempting to be) short review of an ongoing umbrella project born in lockdown times, whose single projects are partly already been carried out through my cultural association Satyrikon, while some are still to be fully developed.
Odysseiai, f.pl. is a research on a 'feminine plural' of odysseys, written by women and inhabited by female figures who do not allow themselves to be shaped to the needs of the hero. 
This project was born from my deep love-hate relationship with the Homeric epic, in particular with the Odyssey. The Homeric epic is, in fact, the common basis of a culture that goes far beyond the borders of the European Union: it developed before Homer in the Mediterranean basin and spread first northwards before making the great leap to the New World. Together with the Iliad and the Odyssey, however, it was also spread a patriarchal, misogynistic and discriminatory worldview – that of the courts for which those works were composed. Such beliefs have then been transmitted to a public with no knowledge of ancient Greek who, for centuries, has been fed by erroneous and misleading translations such as "whore" for gynaiké (woman), thus, creating further damage.
To restore a balance, I am exploring a growing number of authors who 'dares' to take the Homeric epics and transforms them. Evidently, the phenomenon itself reflects a heart-felt need.
Now to the single projects in chronological order.
Research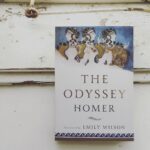 A constantly updated bibliography of the texts at the basis of my research. Not the existing biography on the matter, but the books I really read or studied. I actually even read more than that, but then some books were unfortunately really not that good.
Cultural Mediation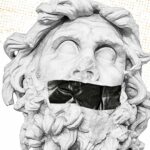 Odysseus verstummt, nun reden die anderen ("Odysseus falls silent, now the others do the talking" – Summer/Fall 2021). This was a 'call for video news from the Odyssey' aiming to a collective exhibition in a virtual space on Topia. For this cultural mediation project (a collaboration between Satyrikon and TheaterArche) I also developed some 'help tools', such a summary of the Odyssey as an interactive map, the Wanderkarte Odyssee, and a list of major and minor figures of the Odyssey called Ladies, Monster & Nobodies der Odyssee.
Video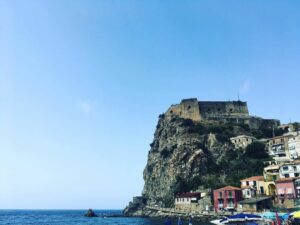 Scilla a Scilla – a poetic video clip in Reggino dialect (Summer 2021) I already published on this website.
Theatre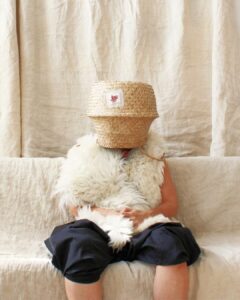 Sex, Lügen & Odysseus (premiere 13.09.2022 at Spitzer, Vienna) is an immersive theatre journey from The Odysseus Poems by Judith Kazantzis, co-producted by Satyrikon and Theater Odeon. I had the pleasure to translate the text together with Bernhardt Jammernegg, conceiving the performance, designing set and costumes (as well as knitting some of them) and directing. My fellows on stage were Bernhardt Jammernegg (the Odysseus to my Penelope, among other roles I played) and Elisabeth Halikiopoulos, the three of us being supported by the multi-percussionist Ingrid Oberkanins. Her music, the feminist retelling of Kazantzis' Odyssey and textile crafts as a metaphor for women's storytelling were the cornerstones of my concept. Here I also had the chance to play probably the best role of my life: the one-eyed giant Polyphemus.
Film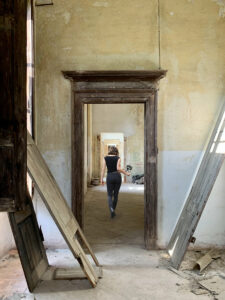 Finally, Odissea in sei sonetti, still in its developing phase: a short film based on The Odyssey in Six Sonnets by Barbara Hamby, for which I'll be happy to provide for script as well as co-direction together with Federico Biasin. This will be an Italian-Austrian co-production, the producers being Mybosswas' Studio in Turin and me in Vienna. I'll report again about this.
2 PS
Most probably there will be other projects, these are only the lockdown-born-ones.
The cover image has actually to be seen as part of the project, too and features stage-fellows at the loom together with me. From left to right: Sophia Leu as Nausicaa, Franca Penone as Circe, me as Penelope, Simona Nasi as Calypso, Elena Russo Arman as Elena.