wild daheim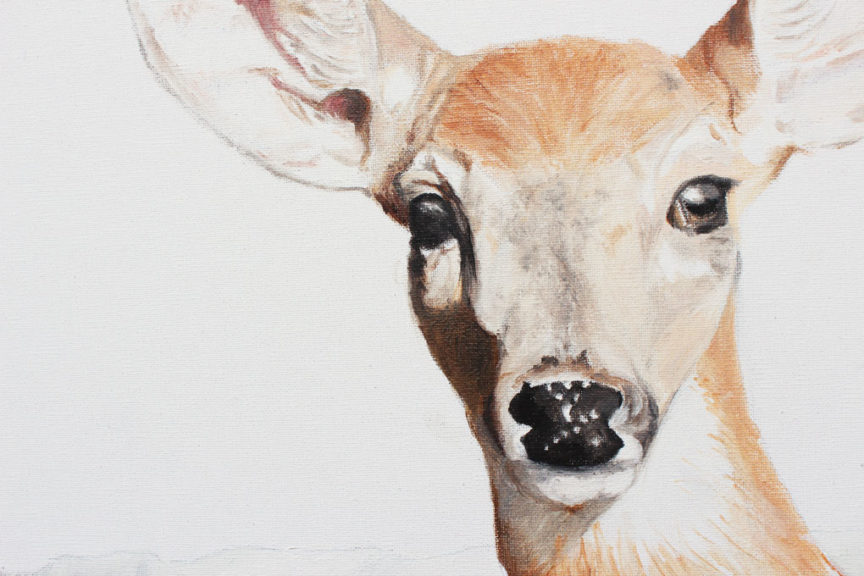 oil on canvas, 120 x 80 cm, 2015.
This painting was made while working on Winterreise – Viaggio d'Inverno, a theatrical project based on both Winterreisen: Elfriede Jelinek's play and Franz Schubert / Wilhelm Müller's song cycle. In both Winter Journeys there's the same lyrical ego wandering through, lost in itself, and so here it is, the inner wildness we all get lost in once in our life.
Also connected to that theatre project is Bankraub mit Braut, a short video shot in June 2013 referring to the second part of Elfriede Jelinek's text, where a bride works as a metaphor for a bank.